We're halfway through 2022 so Crete Carrier President and COO Tim Aschoff shared some thoughts about the state of the trucking industry during an interview on the Dave Nemo Show. A lot has changed since the beginning of the year.
"If you look at January compared to now, you'd be seeing a different world," said Aschoff.
As the new year began, freight demand was still exceptionally high. But the war in Ukraine and lockdowns in China shocked the global economy, while inflation grew, and a recession loomed in the U.S.
Now, Aschoff says, freight movement is getting back to normal. "Really for us overall, it's good to see, we need to see some normalization to be healthy," said Aschoff.
While some challenges remain, it's ok to return to boring.
"It's been a roller coaster for two years. So, getting boring, I think will be kind of welcomed by many in the industry, shippers, receivers, carriers, and even drivers. You know, boring has been great for our industry for decades."
While there may be challenges ahead, Aschoff says the trucking industry remains strong.
"While you do hear things are slowing, you have to put it in perspective that we were at peak, peak, levels here for probably 12 to 15 months."
Many independent owner operators have been hit hard by falling spot market rates and rising fuel prices.
"I know there are a lot of drivers in that situation," said Aschoff. "My advice would be to look at what you want to do and want to be for a longer term. If it's still out in that independent world, you've got to find a place that can get you consistent miles at a consistent rate."
Aschoff says Crete Carrier's fuel surcharge program and stable customer base have helped the company's owner operators be successful.
"We have a great fuel network with a fuel discount, and a fuel surcharge program, where basically our owners are paying, the same net costs for fuel as they were a year ago, two years ago."
Aschoff says the trucking industry has faced a lot of ups and downs over the years, and he expects to weather the current storms that are rocking the economy.
"We are a resilient industry, and we certainly are a very necessary industry," said Aschoff. "Our founder used to say, 'When a recession comes along, we just refuse to participate.' So that's what we're doing here at Crete, Shaffer, and Hunt. We have great customers and a lot of great freight and we're looking forward to this next six months."
Listen to the full conversation: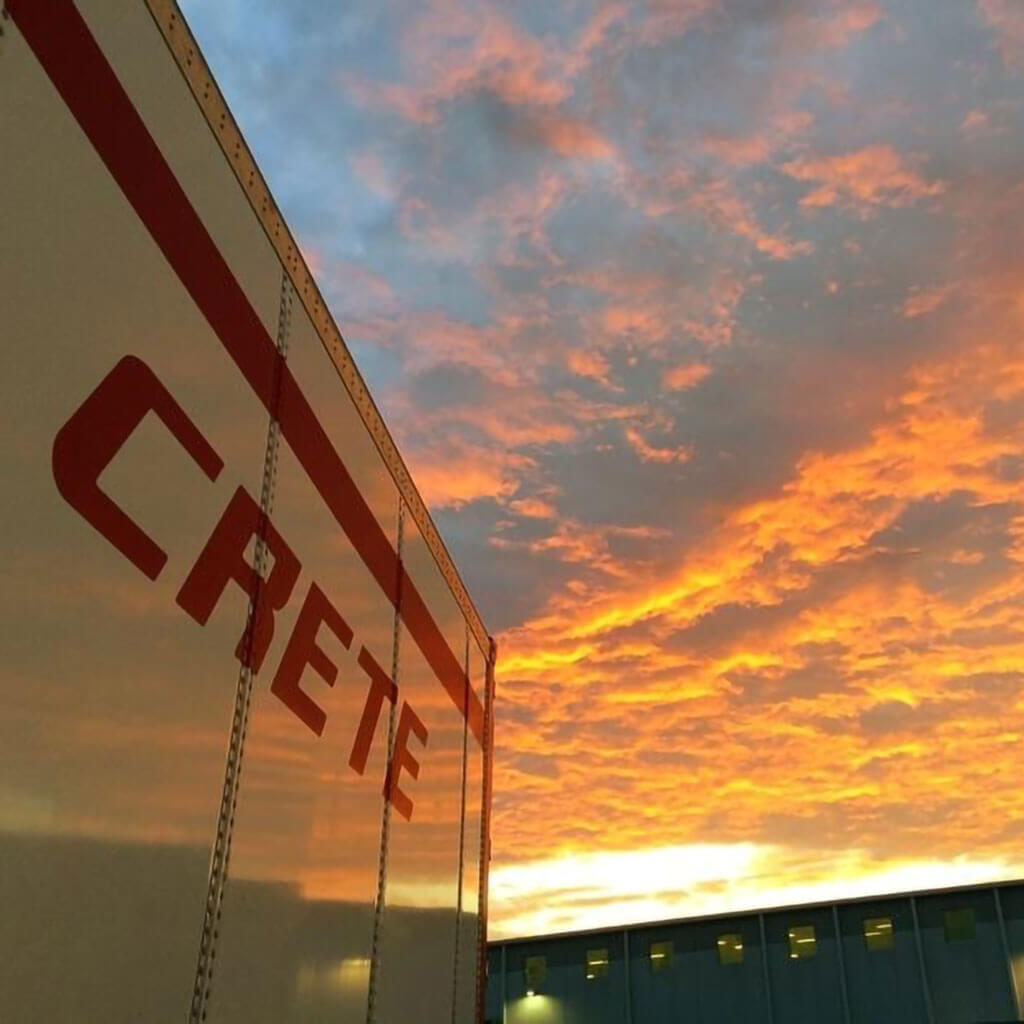 The sun sets on another successful day at Crete Carrier Corporation.
"It's been a roller coaster for two years. So, getting boring, I think will be kind of welcomed by many in the industry, shippers, receivers, carriers, and even drivers. You know, boring has been great for our industry for decades."
Crete Carrier Corporation COO Tim Aschoff