SCHOLARSHIP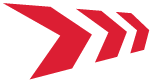 TAKE YOUR EDUCATION TO THE NEXT LEVEL
Children of Crete Carrier Corporation employees are eligible to apply for several different scholarships to further their education depending on the student's plans. The Truckload Carriers Association Scholarship includes children, grandchildren and spouses of employees. Review the information below for eligibility details, application information and deadlines.
Dodie Acklie Nakajima Memorial Scholarship
Students attending or planning to attend a University of Nebraska campus may apply if they are dependents of full-time employees or owner operators with Crete Carrier Corporation and affiliated companies. The deadline is Friday, March 1. Applications are attached below.
Acklie Charitable Foundation - Southeast Community College Scholarship
This scholarship provides full tuition and fees for students enrolled in Southeast Community College (Nebraska). Dependents of full time employees or owner operators with Crete Carrier Corporation and affiliated companies may apply if the employee has at least one year of service with the company. To apply, download the application below or contact Debbie Jicha at 402-479-2038.
Truckload Carriers Association Scholarship
Children, grandchildren and spouses of an employee of a TCA member may apply. Details on eligibility, qualifications and how to apply are available on the TCA website.
Crete Carrier Corporation Scholarship
Eligible students planning to enroll in an accredited two- or four-year college, university or vocational/ technical school anywhere in the United States may apply for this scholarship. Eligible students must be dependent children— age 26 and under—of part time or full time employees of Crete Carrier and affiliated companies who have been employed by the company for at least one year. Deadline is January 31. More details available at Scholarship America.
WE CONTINUE TO INVEST IN THE NEXT GENERATION
Here is what a couple of past Crete Carrier Scholarship recipients had to say about how Crete Carrier Corporation is helping them pursue their dreams.