OUR DIVISIONS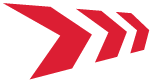 COAST TO COAST WITH A HOMETOWN HEART
Crete Carrier Corporation is one of the largest privately owned trucking companies in the country. But our roots are firmly planted in the heartland and we still take a family approach to our employees and customers. Big time capabilities with hometown values. We think that's the perfect combination.
---
WE'RE A TRANSPORTATION TRIPLE THREAT
With three specialized divisions, we can handle just about any kind of load you might have - dry van, refrigerated, and flatbed.
Click a logo below to learn more.

DRY VAN
DIVISION


REFRIGERATED
DIVISION

FLATBED
DIVISION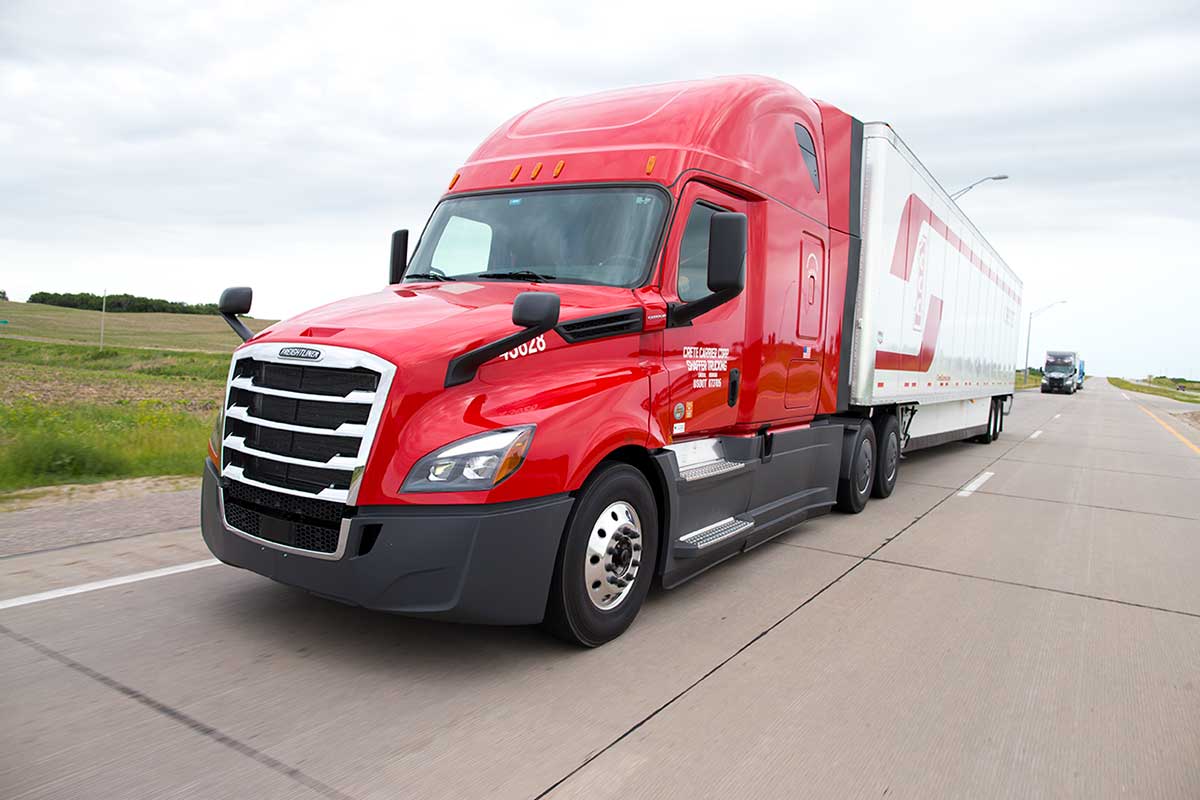 Crete Carrier
Over 50 Years of Putting Customers First
We understand that building relationships is the foundation of our success. That's why we always listen to the needs and concerns of our customers. We're dedicated to finding the best solution for your needs.
With a fleet of more than 4,000 tractors and 10,500 53-foot trailers, we have the resources to provide reliable delivery for industry-leading customers anywhere in the continental United States. Our drivers are among the very best on the highways and we have one of the lowest turnover rates in the industry. So your freight will be entrusted to an experienced carrier committed to getting it to your destination on time, every time.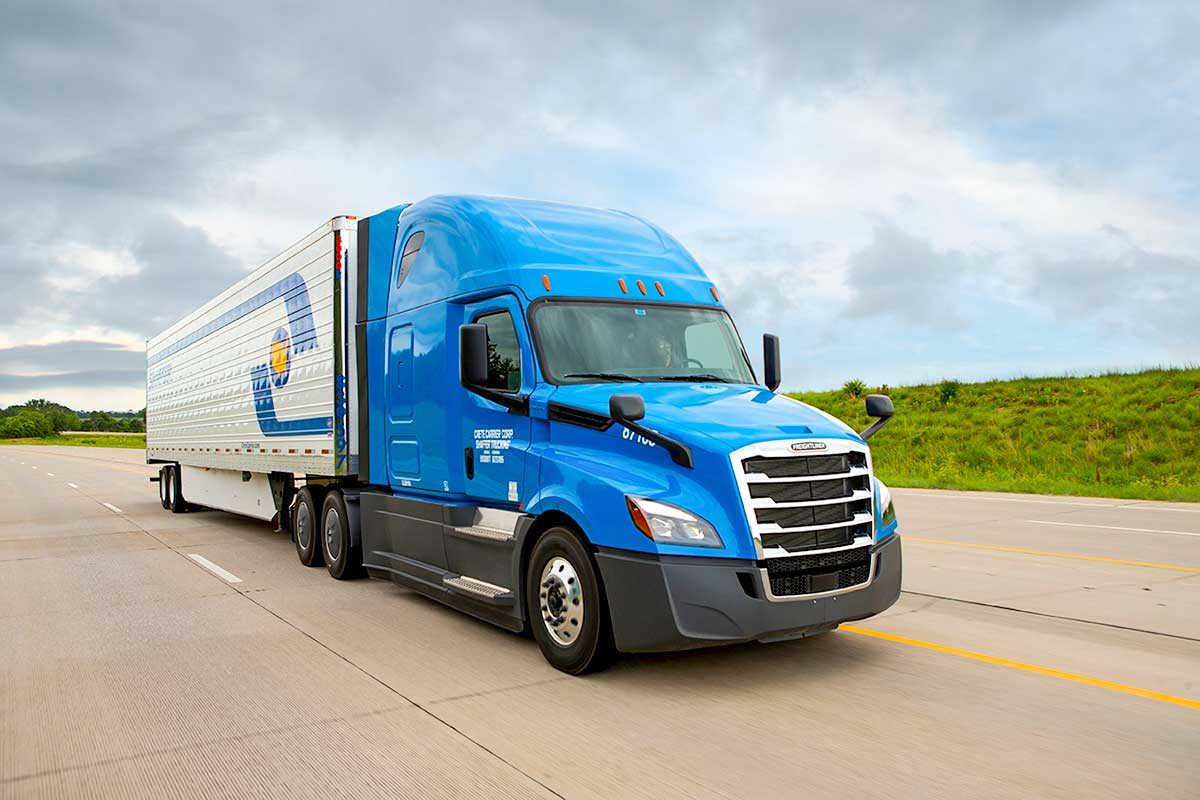 Shaffer Trucking
We Know How To Stay Cool
Shaffer Trucking's first job in 1937 was hauling chocolate across the country. Pretty important cargo for a refrigerated carrier to keep cold.
We must have done okay, because over 80 years later Shaffer Trucking is one of the largest transportation carriers of refrigerated goods in the country. We have more than 1,100 tractors and more than 2,800 refrigerator trailers covering national, regional, and local routes.
While we specialize in the transportation of goods that are cold, we can also transport tri-temp units that adjust to three different settings—cool, cold, and frozen.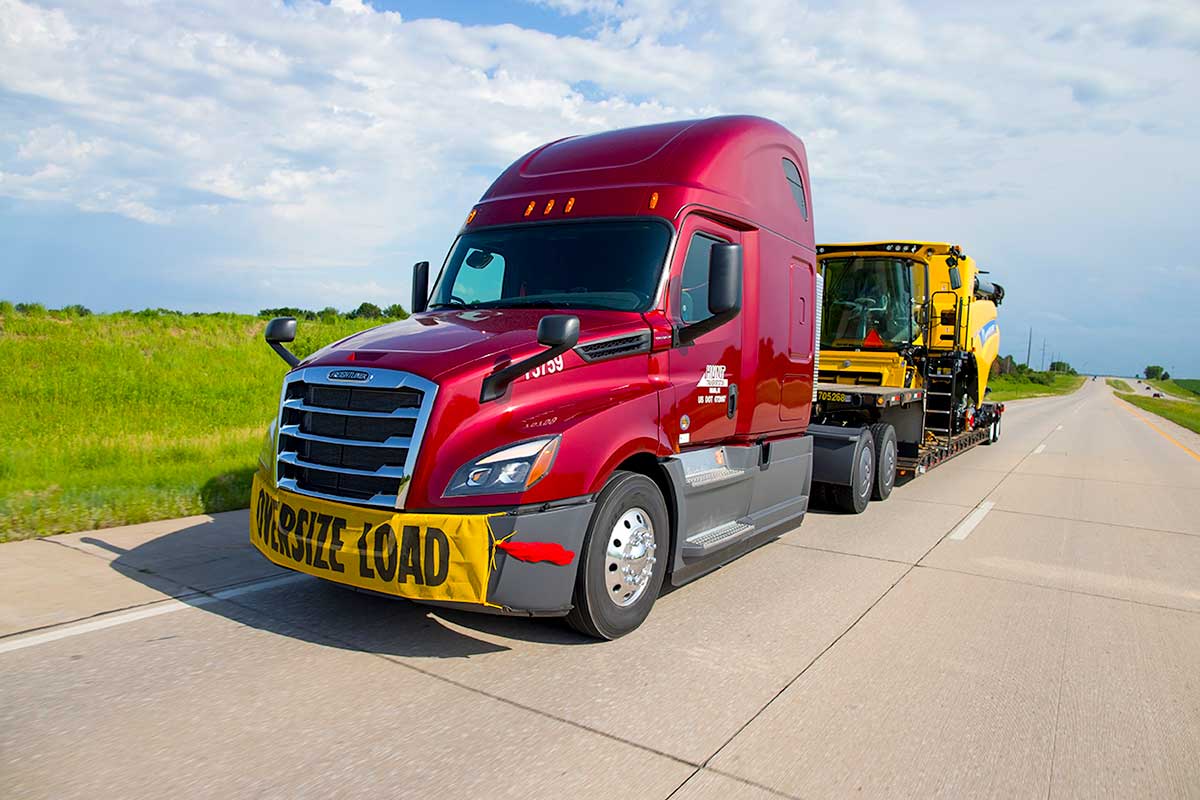 Hunt Transportation
Experience to Handle the Toughest Loads
It takes special skills and expertise to handle the variety of loads hauled by flatbed drivers. At Hunt Transportation we pride ourselves on our experienced drivers who know how to safely deliver your load to its destination.
We handle all kinds of specialized loads, such as:
Oversized and overweight freight
Construction and agricultural equipment
Construction and agricultural equipment
Raw materials
Machinery
With both national and dedicated fleets, Hunt operates more than 250 tractors and 600 flatbed freight, drop-deck, RGN trailers throughout the 48 contiguous states.