OUR SEVEN PRINCIPLES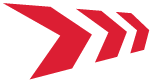 DRIVEN TO EXCEED YOUR EXPECTATIONS
At Crete Carrier Corporation, there are no shortcuts. Our goal is to provide exceptional service, quality transportation and to always deliver more than you expect. Our company is driven by seven principles.
OUR SEVEN PRINCIPLES
Our company principles are the guiding force for everything we do. Holding true to each of these is critical to our success as a company.
SAFETY
FIRST AND FOREMOST
Nothing is more important to us than the safety of our employees. We make every decision with the well-being of our people at the forefront.
SAY WHAT WE MEAN
AND MEAN WHAT WE SAY
We emphasize open and honest communication at all levels of our business, establishing trust with our employees and business partners at every level.
BE ETHICAL
WE ALWAYS DO WHAT'S RIGHT
Our reputation with our vendors, customers, and employees has been carefully built over decades. We always strive to be honest and fair to everyone we do business with.
LEAD
PURSUE THE ROAD LESS TRAVELED
Being a leader isn't easy and involves making difficult decisions others often aren't willing to make. The choices we make everyday are with the long-term benefit of the company in mind.
BE THE BEST
TRUCKING COMPANY IN THE COUNTRY
Our people represent our greatest asset. Acquiring and retaining the best talent in the industry helps us in achieving this lofty standard of success.
RESPECT
GIVE IT AND EARN IT
We treat our employees, vendors, and business partners with the utmost respect and integrity and ask them for their respect in return.
HAVE FUN
WORK HARD AND PLAY HARD
We take our work seriously but also understand when it is time to put work aside and enjoy life along the way.