MILITARY FRIENDLY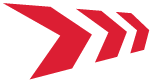 WE'RE COMMITTED TO SUPPORTING OUR MILITARY
At Crete Carrier Corporation we understand the commitment and sacrifice from those serving in our military. That's why we are proud to hire members of the United States Armed Forces. Our workforce includes more than 1,400 veterans and military personnel. We've always believed the brave men and women who serve in our military represent the very best of our society. We're proud of the fact that our workforce includes more than 1,400 veterans and military personnel. But we wanted to demonstrate our appreciation of their sacrifices in a bolder way.
Congratulations to the Patriot Fleet Class of 2022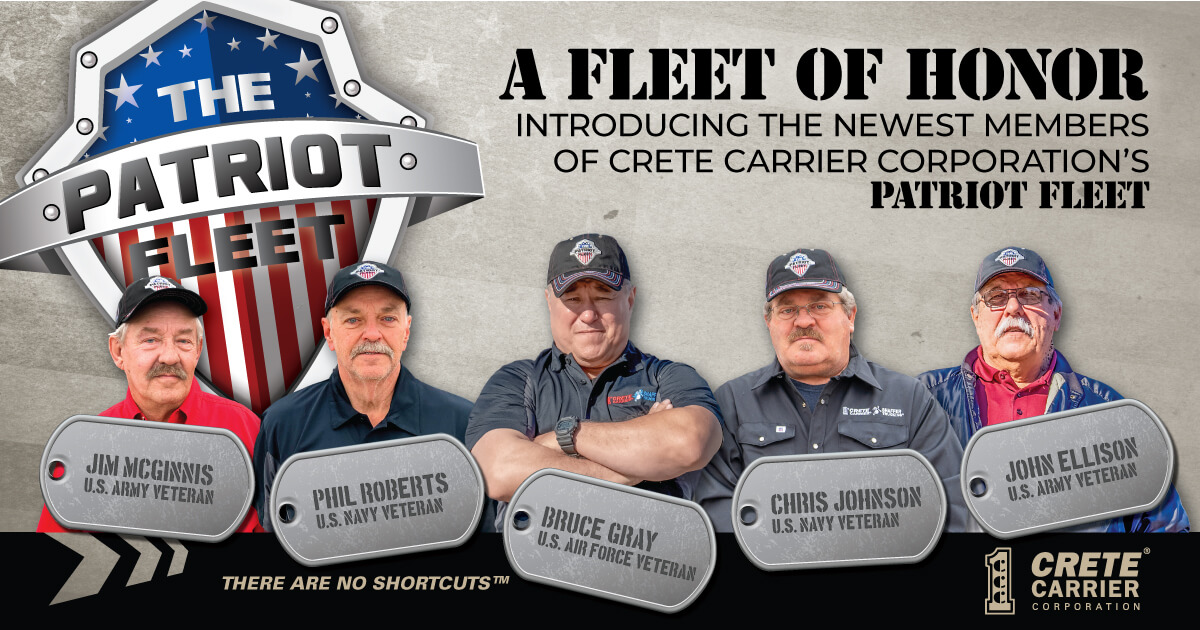 In August 2012, we rolled out the Patriot Fleet trucks–five black tractors decorated with decals honoring the United States Armed Forces and the service of all veterans. Each truck includes custom dog tag decals detailing the service record of the driver selected for that truck. Since then, we've added five additional Patriot Fleet drivers to the fleet each year.
Our Patriot Fleet drivers serve as company ambassadors, showcasing their trucks at parades and special events throughout the country. We recently had the opportunity to participate in the Military Makeover project, a home makeover program for worthy veterans and their families. The Military Makeover program airs on the Lifetime network and included a special about employment opportunities for veterans which featured a segment about Crete Carrier.
In addition to the Patriot Fleet, Crete Carrier and Shaffer Trucking offer a VA-approved military apprenticeship program. This six-month program not only allows service members who are transitioning from the military to receive on-the-truck training with us, but they may also be eligible to receive additional compensation through the GI Bill.
Crete Carrier Corporation is proud to hire veterans, and it's an honor that we've been recognized as a top 100 Military-Friendly Employer.
MILITARY DRIVER PROGRAM
Crete Carrier, Shaffer Trucking, and Hunt Transportation want to say thank you to all military personnel and their families. We recognize the strain that is added to you and your family during your service to our great country. With your transition back to civilian life, we would like to provide you with a stable career opportunity with a debt-free company.
Program Requirements
DD214 with two years of Active Duty Military experience in the last five years
One year of military tractor trailer combination experience in the last five years or a recent graduate from a CDL driving school
Class A CDL License
Decorated Employer
Crete Carrier Corporation has consistently been recognized as a national leader in supporting current and former members of the military and has received numerous national, state, and armed service awards. We are proud to let our record speak for itself.
Ranked as a GI Jobs Top 100 Military Friendly Employer
Named Most Valuable Employer (MVE) for the Military winner by Civilianjobs.com
ESGR (Employer Support for Guard & Reserve) 5-Star Employer
Proud Supporter of the Wounded Warrior Program
Certified Employer Partner of the Armed Forces
Proud contributor to the Operation Enduring Care program of the USO
What Being in the Patriot Fleet Means
Crete Carrier Featured on Military Makeover
Veterans Driving to Success with Crete Carrier
Patriot Fleet Induction Ceremony
The Patriot Fleet Class of 2021
The Patriot Fleet Class of 2020