PRIVACY POLICY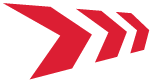 CRETE CARRIER CORPORATION PRIVACY POLICY
Crete Carrier Corporation and its subsidiaries and affiliates (collectively "we," "us," "our," or "Crete Carrier") operate the Crete Carrier mobile device application(s) and Website https://www.cretecarrier.com (collectively the 'Website"). This privacy policy ("Policy" or "Privacy Policy") is designed to inform you of our polices and procedures regarding the collection, use, and disclosure of personal information we collect about you on this Website and the personal information that you submit to us or that we collect through online fillable forms, emails, mobile applications or SMS campaigns.
This Policy applies to users who are located in the United States when visiting the Website, except for California residents, and to users who are not located in the United States when visiting the Website. (California residents, please see Crete Carrier Corporation Privacy Notice for California Residents here: Crete Carrier Privacy Notice for California Residents). All non-United States users of, or visitors to, the Website, any information you provide, including personal information, will be transferred to and processed by, a computer server located within the United States. Your personal information will be handled in accordance with this Privacy Policy and U.S. law, which may be different than the law where you reside.
This Policy does not apply to information you provide to any third party service provider(s) to or whose services are incorporated into the Website; information you provide to third parties shall be controlled by their respective privacy policies.
Information We Collect
We do not collect personal information about you when you visit our Website, unless you provide that information to us. In order to improve the usefulness of our Website for our visitors, we may collect information from you related to network traffic flow and volume. This information may include, among other data:
your domain name
your IP address
your browser version
your operating system
the pages you visit at our Website
the date and time you visited, and
the site you passed through to get to our Website
Additionally, we collect any information you provide to us when you fill out an online form on our Website, send us an email, or reply to a text, which may include, among other data:
Your name
Your email address
Your phone number
Your fax number
Your address
Your social security number
Your drivers license number and drivers license history
Your history of traffic accidents, violations, or convictions
Your employment history
Use of Crete's mobile application may also provide data regarding:
Mobile location data
Photographs and/or documents you may send
Communication history with our staff
Why We Collect Information
To respond to your requests
To improve our Website
To conduct research and analysis
To market and advertise available jobs with Crete, Hunt, or Shaffer
To send periodic emails or SMS messages (collectively, the Services)
Google Analytics and Third Party Cookies
We rely on cookies provided by Google Analytics, a third party service provider, in assist us in better understanding visitors to our Website. Cookies are small files that save anonymized data about individual visitors to a web site, which when compiled in aggregate, provide data about site traffic and site interactions so we can offer a better experience to visitors to our Website in the future. You can learn more about how Google collects and processes user/visitor data here: https://policies.google.com/technologies/partner-sites.
You can learn how to disable Google Analytics here: https://tools.google.com/dlpage/gaoptout/.
Disclosure of Information to Third Parties
We do not sell, rent, or trade your personal information to third parties. The following are some of the ways we may share your information:
Affiliated Companies and Subsidiaries: We may share your information with affiliated companies and subsidiaries, including Crete Carrier Corporation, Shaffer Trucking, and Hunt Transportation.
Third Party Service Providers: We may share your information with third party companies and individuals we employ or do business with including, without limitation, third party service providers under contract with us to help provide services to you, to provide our Services on our behalf, to assist us in analyzing how our Website and Services are used, to perform Website-related services, or to perform other services.
Disclosures Required by Law, or for Legal Compliance and Protections: We may be required to share your information in response to a court order, subpoena, civil discover request, other legal process, or as otherwise required by law. We may share your information when we believe such disclosure is necessary to comply with the law or to protect the rights, property, or safety of Crete Carrier, its affiliated companies, our employees, or other, including for fraud protection and credit risk reduction.
Corporate Transactions: We may share, transfer, or otherwise disclose all of our assets, including your information, in connection with a merger, acquisition, or reorganization or sale of assets of any of our companies.
All the above categories exclude text messaging originator opt-in data and consent; this information will not be shared with any third parties.
Children's Online Privacy Protection Act Compliance
We do not intentionally collect any information from anyone under 13 years of age. Our Website, products, and Services are all directed to people who are over the age of 13. If you are under the age of 13, you are not authorized to use our Website. If a parent or guardian becomes aware that his or her child has provided us personally identifiable information without their consent, he or she should contact us using the information provided in the "How to Contact Us" section below. If we confirm such information was collected, we will take all reasonable measures to delete that information in our system as soon as possible.
Your Consent
By using our Website you acknowledge that you have read and consent to this Privacy Policy.
Changes to Our Privacy Policy
We reserve the right to modify this Policy in whole or in party at any time without prior notice. If we decide to change our Privacy Policy we will update the modification date below. You should periodically review this Privacy Policy to be aware of modifications. Your continued use of the Website after modifications have been made constitutes your acceptance of those modifications.
How to Contact us
If you have any questions about this Policy please contact us at the following address:
Crete Carrier Corporation
Att: Legal
400 NW 56th Street
Lincoln, NE 68528
Last updated: January 2022