OFFICE AND SHOP JOBS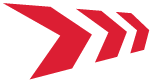 OFFICE AND SHOP JOB OPPORTUNITIES AND BENEFITS
Office Jobs
Every delivery begins with our office team. We're managing logistics to run at optimum speed and help manage shipments from pickup to drop-off. We're evaluating and implementing the latest technology to improve efficiency. We've built a team-based environment that believes in hard work, fresh thinking, problem-solving, and the continuous chance for career advancement.
Our office support team includes:
Accounting/finance
Customer service/freight management
Human resources
Information technology
Loss prevention/claims
Marketing
Recruiting
Safety
Sales
Asset Manager Careers
Customer Service Representative Careers
Driver Recruiting Careers
Road Call Center Careers
Shop Jobs
We wouldn't get far without our mechanics and technicians. We need quick-thinking problem solvers who won't take shortcuts. When it comes to our shop and mechanics team, Crete Carrier Corporation is always looking for talented individuals focused on safety and quality.
Our Shop Technician careers include:
Diesel Technician
Shift Foreman
Shop Manager
Tire Technician
Utility Service
---
A great team needs great tools and we never make due with substandard equipment—our shops are maintained with top-of-the-line tools and technology that help our employees do their jobs better, safer, and more efficiently. But a shop's success depends on people and we emphasize professional growth and support. We average almost 12 years of mechanical experience per technician.
When you commit to a career with Crete Carrier Corporation you can expect:
Opportunities for career advancement
Inspection lanes
Training models that are manufacturer standard
Paid uniform and laundry service
On-site tool vendors
Safety boots and prescription safety glasses
Diesel Technician Careers
Benefits
Crete Carrier Corporation isn't too big to treat our employees like family. We provide industry-leading benefits to help you care for yourself and your family.
Health Care Benefits
We offer health, dental, and vision insurance with competitive premiums and out-of-pocket costs. You can also set up health care and dependent care flexible spending accounts. Basic life insurance coverage and short-term disability coverage are automatically provided by the company.
---
Retirement Benefits
Our retirement plan includes a 401k plan with matching contributions and company paid profit sharing contributions.
---
Tuition Reimbursement
Crete Carrier Corporation offers tuition reimbursement for employees pursuing additional education which is directly related to an employee's job or potential advancement with the company. Employees must apply for the program and if approved they may receive up to 100% of reimbursable costs, depending on the grade received in the course and other factors.
Scholarship Program
Dependents attending an accredited 2- or 4-year college/university anywhere in the United States are eligible to apply annually for scholarships. Additional scholarships target students attending the University of Nebraska and Southeast Community College in Nebraska.
---
Paid Time Off
Paid Time Off (PTO) allows eligible employees to take time off with pay for vacation, personal time, illness, medical appointments, or to care for dependents and is accrued on a per pay period basis.
Crete Carrier Corporation PTO Accrual

Years of Employment

PTO Accrued by end of Employment Year

Upon Hire (16 hrs on hire date)
Employees may not accrue more than 320 total hours of PTO for any single year. PTO should be scheduled in advance and approved by an employee's supervisor except in cases of illness or emergencies.
---
Paid Parental Leave
Crete Carrier Corporation offers up to 80 hours of paid parental leave to employees following the birth of an employee's child or the placement of a child with an employee in connection with adoption or foster care.
The purpose of paid parental leave is to enable the employee to care for and bond with a newborn or a newly adopted or newly placed child. To be eligible for this benefit, an employee must be a full-time office and shop employee who has been employed with Crete for 12 months and worked at least 1,250 hours during the 12 consecutive months by the date of the birth, adoption or foster placement.
Approved paid parental leave may be taken at any time during the 12-month period immediately following the birth, adoption or placement of a child with the employee. This leave must be taken in increments of 40 continuous hours. The employee will provide his or her manager with notice of the request for leave at least 7 days prior to the proposed date of the leave if possible.
COME GROW WITH US
Hear about the growth and advancement opportunities that exist at Crete Carrier Corporation.