GREEN INITIATIVES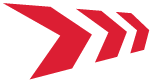 BIG REACH. SMALL FOOTPRINT.
Our business extends nationwide, but we take great care to ensure that our environmental footprint remains as small as possible. By embracing the latest in truck technology and reducing our energy consumption - both on the road and at each of our locations - we aim to deliver our services in the cleanest and most environmentally efficient manner possible.
Flip through the brochure below to see how we are working to protect and preserve our environment.
Use the toolbar below the brochure to toggle between Single Page and Double Page (Spread) Mode (using the … button), set your zoom level, or skip to specific pages.