At Crete Carrier Corporation we're proud of our high caliber drivers who safely deliver for America every day. Each year we select drivers to receive our "…of the Year" awards. We'd like to share a little bit about the drivers who earned these honors for 2022.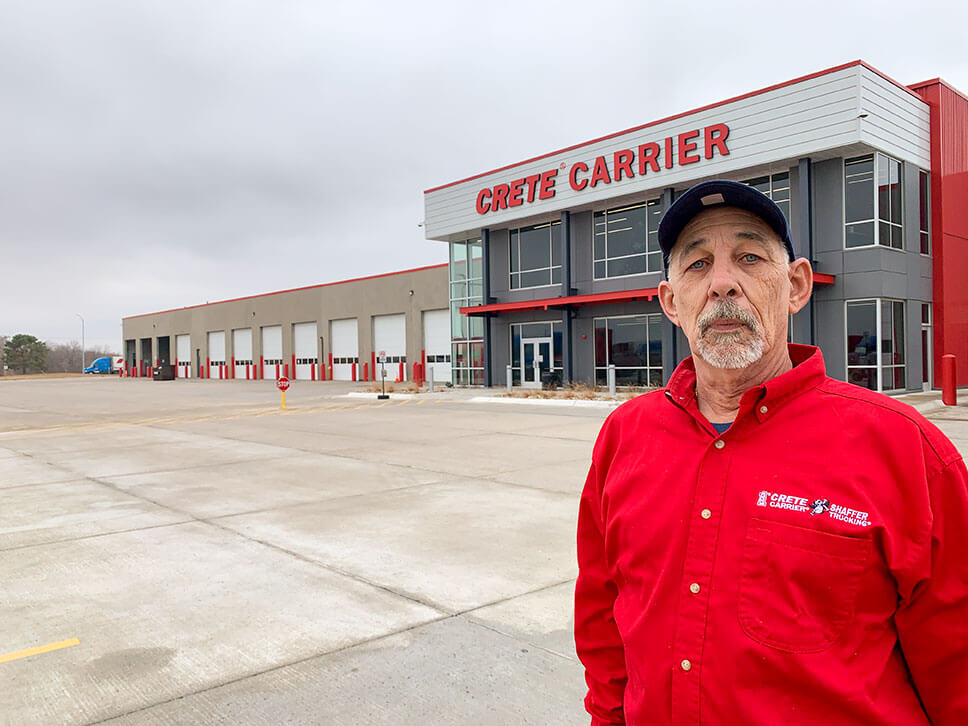 Richard Layton
Crete Carrier Driver of the Year
Richard is a hard-working driver who frequently steps up to go beyond the "call of duty" when asked. He communicates well with his asset manager to ensure they're on the same page and working together successfully. He also makes preventive maintenance for his truck a priority. Richard is a Navy veteran who has driven for Crete Carrier for more than 23 years. "I think they treat people well. It's like a family. You're not a number."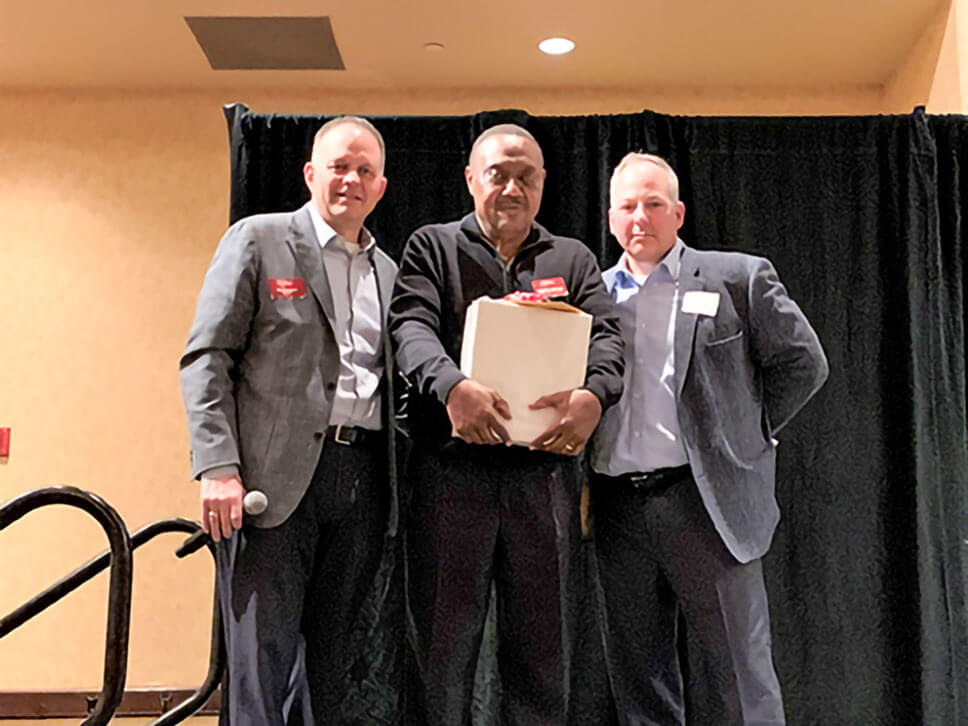 Michael Sullivan
Shaffer Trucking Driver of the Year
Michael consistently surpasses company goals for miles and safety. His safety points score for his career is -154. He's loyal to Shaffer and strives to keep his truck well-maintained. Richard has developed strong relationships with his fleets team and asset managers over his nearly 30-year career with Shaffer Trucking. Michael is a devoted family man who loves to spend time with his wife, their children, and grandchildren.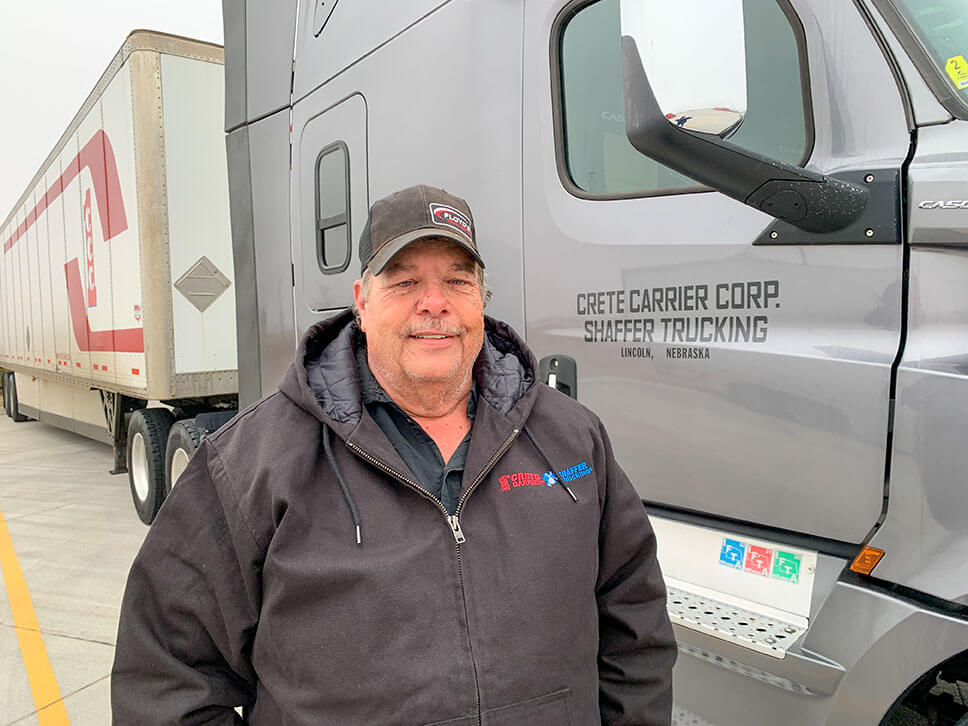 Jeffrey Floyd
Crete Carrier Owner Operator of the Year
Jeffrey's easy-going style has led to a successful career of more than 20 years as an owner operator with Crete Carrier. His positive approach with customers helps him deal with any challenges that may arise. "You get up and you do it because you know there's somebody counting on you to get that load." Jeff says he enjoys driving for Crete, and has made a good living as an owner operator. Jeff's home is in South Carolina and enjoys spending his home time his wife and family.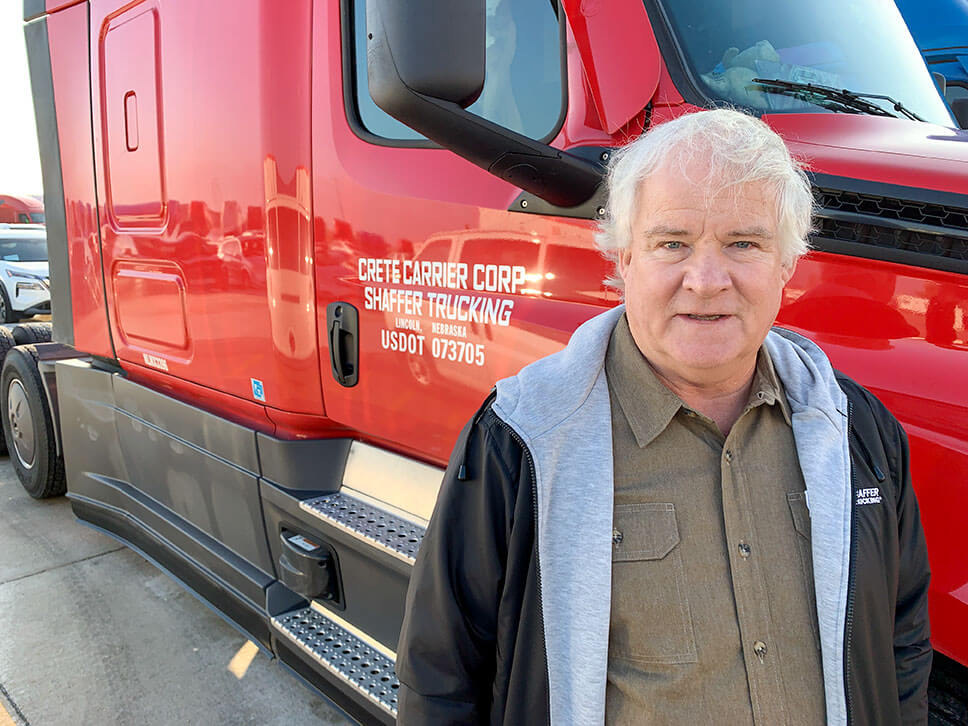 Mark Hefner
Crete Carrier Trainer of the Year
Mark is one of the most consistently high performing drivers at the North Salt Lake terminal. He's driven more than 20 years for Crete and became a trainer in 2015. Mark says his calm and patient demeanor has helped him in his role as a trainer. He says he adjusts his approach to training based on the needs of the trainee, and always seeks to help them grow as a driver. "I like to create a positive atmosphere. And I always go in with the idea that the person I have on the truck with me that I'm training is going to succeed."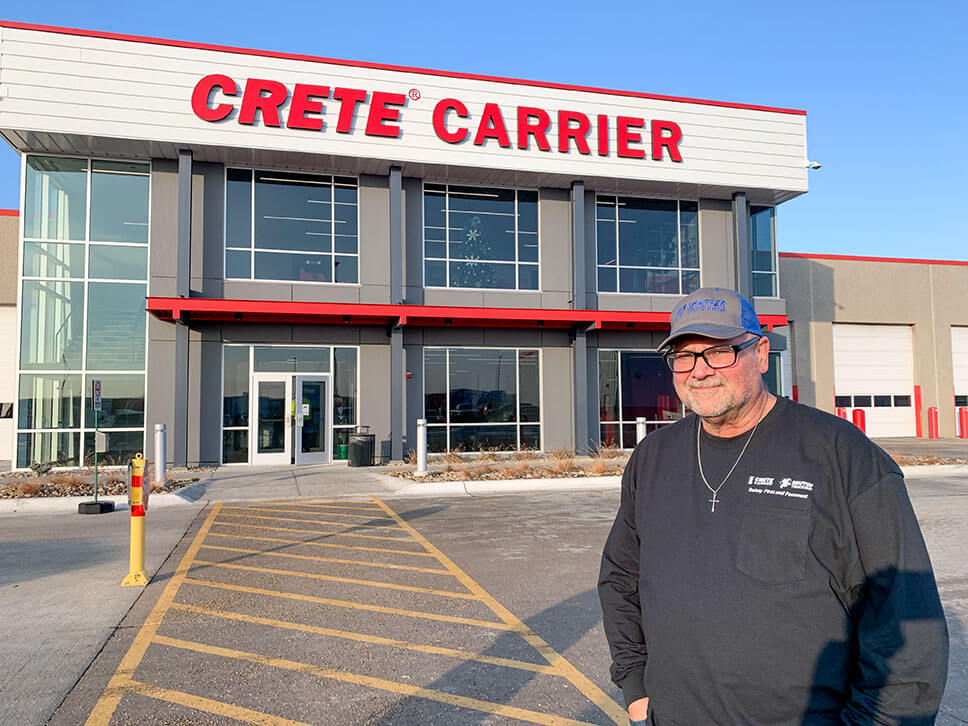 John Marciela
Shaffer Trucking Trainer of the Year
John sets high standards for himself and seeks to help his trainees reach high standards themselves. John's helpful attitude extends beyond his students to other drivers and coworkers. John achieved One Million Safe Miles in 2021, and his 10-year safe driving award in 2022. "If you're a hard worker and independent and do the right thing, this place here is the right job for you."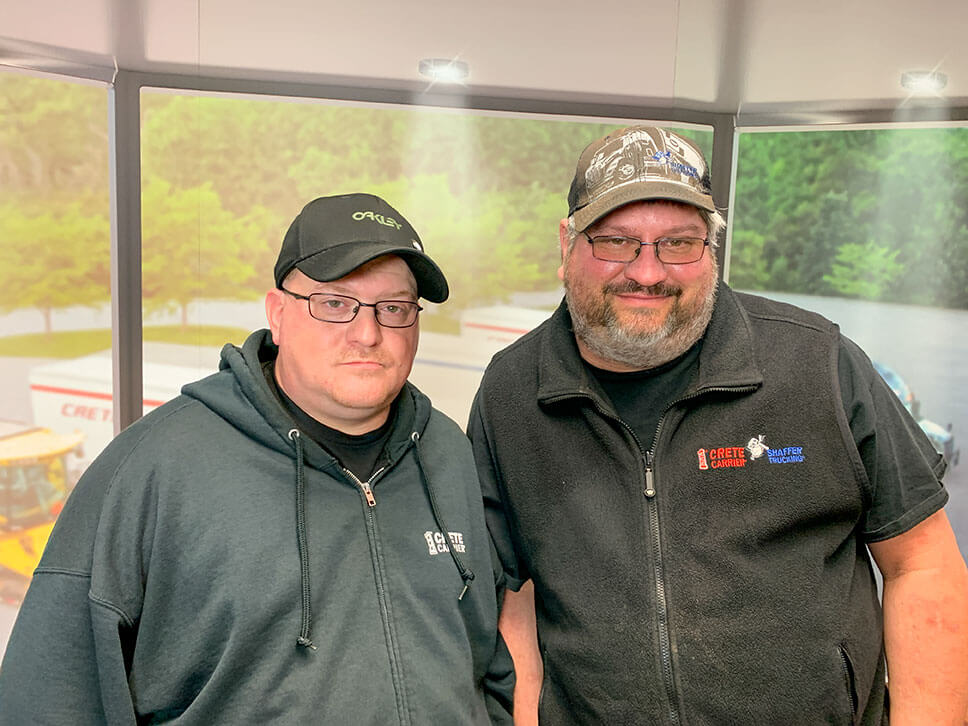 David Galay and Jason Cochran
Crete Carrier Team Drivers of the Year
David and Jason drove solo for several years before joining forces. Their success is rooted in a similar approach to driving, emphasizing strong communication while striving to reach high goals. They consistently achieve high mileage, and they're accident free over the last 10 years. "Both have to have the same mindset. You reach for the same goals. You don't want a team with someone that has different goals."

Brian Laitinen
Crete Carrier Rookie of the Year
While Brian was a rookie in 2022, he was very familiar with Crete Carrier. Brian's wife is a Crete Carrier driver and Brian frequently rode with her and their daughter. He gained a lot of knowledge observing his wife, and she served as his trainer after Brian acquired his CDL. They now drive as a team, and he feels he now has a career, not a job. "When you get behind that wheel, you are a professional. Crete Carrier helps us succeed by giving us the tools we need."