Crete Carrier's original customer, ALPO pet foods, is still a customer today, more than 50 years later. Shaffer Trucking started hauling refrigerated freight for Hershey more than 80 years ago and we're still delivering chocolate to consumers across the country.
Crete Carrier Corporation President and COO Tim Aschoff mentioned these examples as he discussed the importance of long-term relationships with stable customers during an interview with Tim Ridley on Sirius XM's Road Dog Trucking.
"We have great long-term customers, that no matter the cycle, there's demand," said Aschoff. "Everyone needs to eat, everyone needs to use paper products, and everyone wants to feed their pets."
Aschoff says that solid customer base of nationally known consumer products companies didn't happen by accident. It resulted from a desire to insulate Crete Carrier and Shaffer Trucking from the ups and downs of the economy.
"Our company decided to do that many years before I was here. I've been here for 20 years now, but we had that philosophy long ago — to have lots of consistent freight with great consistent customers."
It sounds simple, but it takes a great team of drivers and support staff to provide the award-winning customer service that leads to more business from those customers — and steady performance during unsteady times.
"Our philosophy is we if we find the best freight out there, with the best partners, and we put that together with safe, long-term, service-minded professional drivers, we're going to have long term success."
Listen to the full interview on our SoundCloud page: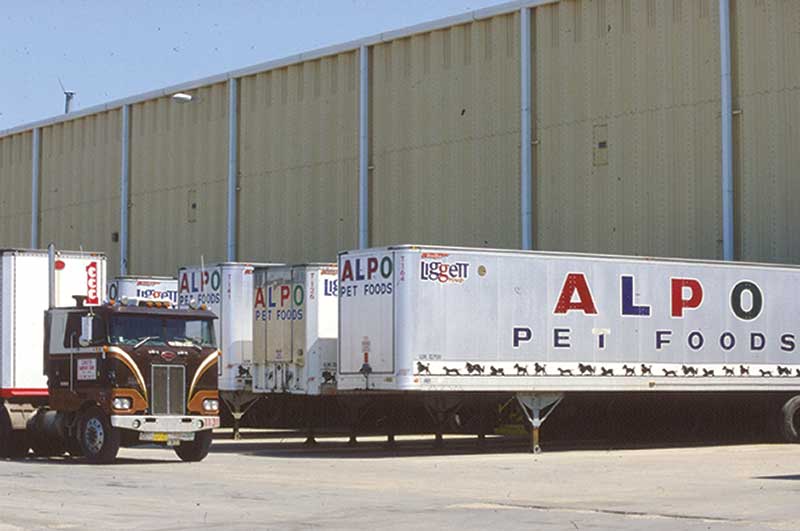 Crete Carrier's first client, Alpo Pet Foods, is still a customer today, more than 50 years later.
"We have great long-term customers, that no matter the cycle, there's demand. Everyone needs to eat, everyone needs to use paper products, and everyone wants to feed their pets."
Crete Carrier Corporation COO Tim Aschoff