Every day a professional truck driver is on the road is a day defined by the clock. Federal Hours of Service (HOS) rules prescribe how much time a driver can spend doing his or her job every day. But HOS rules really boil down to minutes—660 minutes—the maximum amount of time a driver can be driving in a day. The challenge is making those minutes as productive as possible—generating income for the driver and the company.
"It's important to talk about it on a minute basis. Improving productivity comes down to how we use every minute. And if we can gain just 15-20 minutes a day the impact is huge."
–Crete Carrier Corporation President and COO Tim Aschoff.
In a recent appearance on the Dave Nemo Show—on Sirius XM's Road Dog Trucking—Tim Aschoff discussed how Crete Carrier and Shaffer Trucking are working to gain more productive minutes for drivers. He says they're addressing 3 key questions: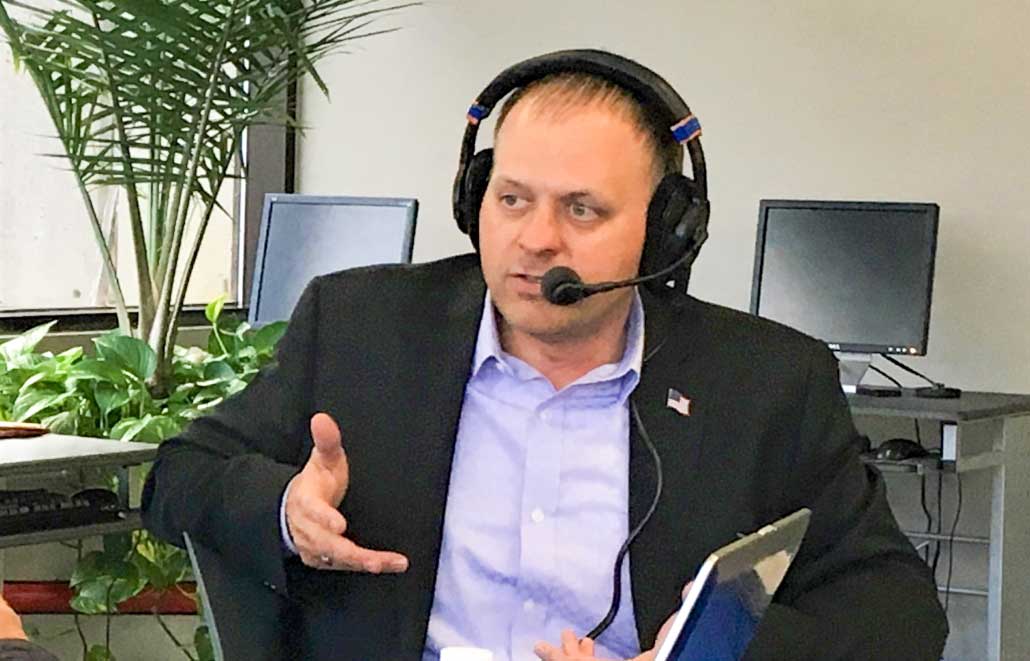 What can we do to support drivers and help ensure drivers can use their time as effectively as possible?
Improved technology is helping the Crete and Shaffer operations teams match available loads with available drivers in the most efficient manner. It takes into account the driver's situation—such as upcoming home time, truck servicing needs and available hours—and helps the operations team schedule loads that get drivers where they need to be while making the best possible use of time.
An emphasis on pre-planning can help shorten downtime between loads. When possible, drivers will get a pre-plan for their next load while still delivering their current load.
What can shippers and receivers do to minimize downtime for drivers?
Patience is a virtue, but time is money. And no one likes to wait. Crete and Shaffer have been working with shippers and receivers to take steps to reduce time spent loading and unloading. Some have moved to more drop and hook freight with bigger delivery windows, improving flexibility for drivers. "We've been really successful with a number of customers on getting them to do that and in the end, they've seen improved service. So we're always trying to help find — with the customers — a win-win for them," said Aschoff.
In other situations they talk with shippers about shortening wait times, adding scales to their facilities and providing parking for Crete and Shaffer drivers at their facilities. In one case a driver met with a large customer to offer suggestions on how to improve the experience for drivers. "That customer got to ask questions of that driver and the driver had real input directly to the shipper," said Aschoff.
What can drivers do to help us help them make the most of their minutes?
The success of pre-planning depends on communication between drivers and the operations team regarding their status and expected delivery time. "We really need accurate information from drivers. For example, if it looks like you'll be delivering your load at 8 AM, is that information accurate? Can we plan to put you on a load at 9:30 AM?" said Aschoff.
Each driver is ultimately responsible for managing their time. Longtime driver John Kingsley shared his tips on trip planning in this recent blog post, Trip Planning: Steps to Success. Driver/trainer Jeff Barker offered some additional advice in his post, The Importance of Planning Ahead.
Here's Tim's full interview about driver productivity. There's a lot of great information if you have a few minutes to take a listen.