NORTH DAKOTA TRUCK DRIVING JOBS
Drivers from North Dakota can stay close to home on a dedicated fleet or join the national OTR fleet—home to our top earning drivers. Crete Carrier and Shaffer Trucking offer opportunities to fit your lifestyle.
Crete Carrier and Shaffer Trucking are Certified Top Pay Carriers and the top 50 percent of our drivers average over $83,100 per year. Starting pay ranges from $.54 to $.60 cpm depending on the fleet and your experience.
Why wait? Start your best job ever with a call to one of our helpful recruiters or you can apply right now online.
ADDITIONAL DRIVER RESOURCES
Qualifications and Onboarding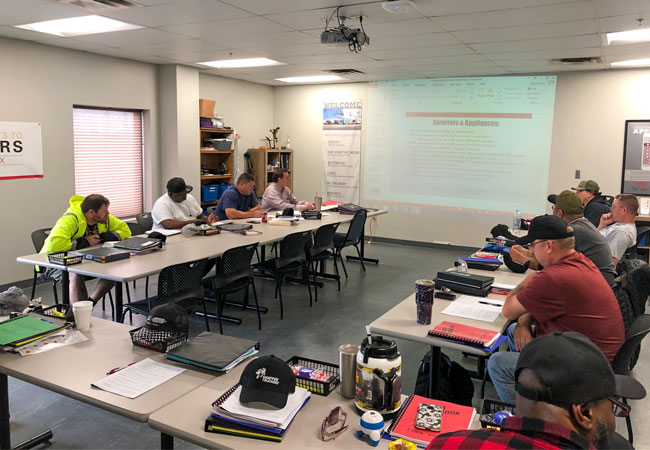 Crete Carrier Corporation strives to be the best trucking company in the nation. We strive to bring on experienced drivers with top safety records. We require:
Valid Class A CDL
One year of tractor-trailer experience
DOT physical and drug test (urinalysis and follicle testing)
Company in-truck driving test
Acceptable safety record with no preventable accidents in past 5 years
No DUI or DWI convictions in past 5 years
No positive drug screens or events in past 5 years
TWIC card and Alabama coil certificate required for Hunt Transportation
Minimum age of 22
Owner operator trucks must scale 44,500 pounds
Orientation
Locations: Lincoln, NE, Lenoir City, TN, Mechanicsburg, PA, and Wilmer, TX
Hunt Transportation orientation in Omaha, NE
Owner operators paid $.40 per mile to deadhead to orientation site
Lodging and meals paid
Classroom training and road test
Benefits
401k retirement account with company match
Profit sharing after one year of service - $12 million in profit was shared with employees in 2020 alone
Health, dental and vision at company group rates
IRA Contribution Plan provides annual incentive payment to driver
Discounts offers from retailers and service providers
Driver achievement recognition
Higher education scholarships for dependents
Driver referral bonus of $1,000 for every hire
Policies and Programs
Rider Program
At Crete Carrier, Shaffer Trucking, and Hunt Transportation, we think it's important for our drivers to have a healthy work-life balance. That's why you can always take friends and family out on the open road with you with our no-cost rider policy.
Authorized passengers include:
Spouse
One child, stepchild, foster-child, niece, nephew, or grandchild 4 years of age or younger (provided they are accompanied by the non-driving spouse or adult)
One child, stepchild, foster-child, niece, nephew, or grandchild 5–18 years of age, with or without the non-driving spouse or adult
One adult 19 years or older
Pet Policy Program
And for family members of the four-legged variety, Crete Carrier and Shaffer Trucking are allowed to have two dogs or cats on the truck. Their combined weight cannot exceed 60 pounds.
Driver Referral Program
As a Crete Carrier Corporation driver, you can earn unlimited income with our driver referral program. For every truck you help us fill, we will pay you an additional $1,000.
Discount Program
Our drivers enjoy year-round discounts and special offers from several national and local companies. The truck driving program includes everything from cellphones to restaurants.
Scholarship Program
Dependents who attend the University of Nebraska or Southeast Community College may apply for scholarships awarded annually.
Million Mile Program
Once a driver has exceeded one million career miles driven, they join the Million Mile Club. Decals are added to the driver's truck to recognize this achievement.
Safe Driver Program
Earn awards for safe driving! We follow the ATA guidelines when honoring your commitment to safety. The criteria we follow are 12 months of employment, 100,000 miles/year, and no preventable accidents in the last 12 months. The awards that can be received include ATA pins, patches, cards, certificates, award letters, plaques, safe driving rings, dangles, and rings with diamond chips.