LEADING PAY PLUS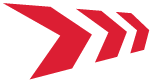 WHAT IS LEADING PAY PLUS?
Leading Pay Plus includes the industry leading pay that Crete Carrier Corporation is known for plus the extras which add more to a driver's bottom line, improve a driver's quality of life, and help a driver succeed in their profession. Take a few minutes to see how our Leading Pay Plus program stacks up against your current situation. We believe you'll choose Crete Carrier and Shaffer Trucking.
EXPERIENCE THE CRETE AND SHAFFER DIFFERENCE
Click any category below to learn more about your true earning potential and the value added benefits that Crete Carrier and Shaffer Trucking offer to all of our drivers.